ZEBRIUM RELEASE NOTES
---
EA-41
User Management / RBAC
We have introduced new features for User Management and Role Based Access Controls whereby you can create groups, assign roles to users, and assign users to groups.
By default, nothing will change anyone's access/roles that you have today so there is nothing you need to do unless desired. This means that all users will be assigned the least restricted Owner role.
RBAC Component Definitions
Groups: Groups define which deployments are available to Users in the Group.
Roles: Pre-defined roles (Owner, Admin, Member) which define permissions (e.g. Create, Read (view), Update, Delete) for each feature or application setting.
Users: Each user is assigned a Role (permissions on features/settings) and Users are members of one or more Groups to control which deployments they can access.
Click here for Detailed information on User Management/RBAC
---
EA-40
Incident List
You can now right-click on the hallmark event in the Incident List page to expose a context menu that will allow you to:

Search Google or Stack Overflow
Provide feedback to our ML by selecting Like, Mute, Spam
Copy the event text

---
EA-39
Tutorials
We've added a tutorials page with 10 (and growing) short videos that explain how to get the most from the Zebrium UI. Please check it out and send us feedback and suggestions for more videos!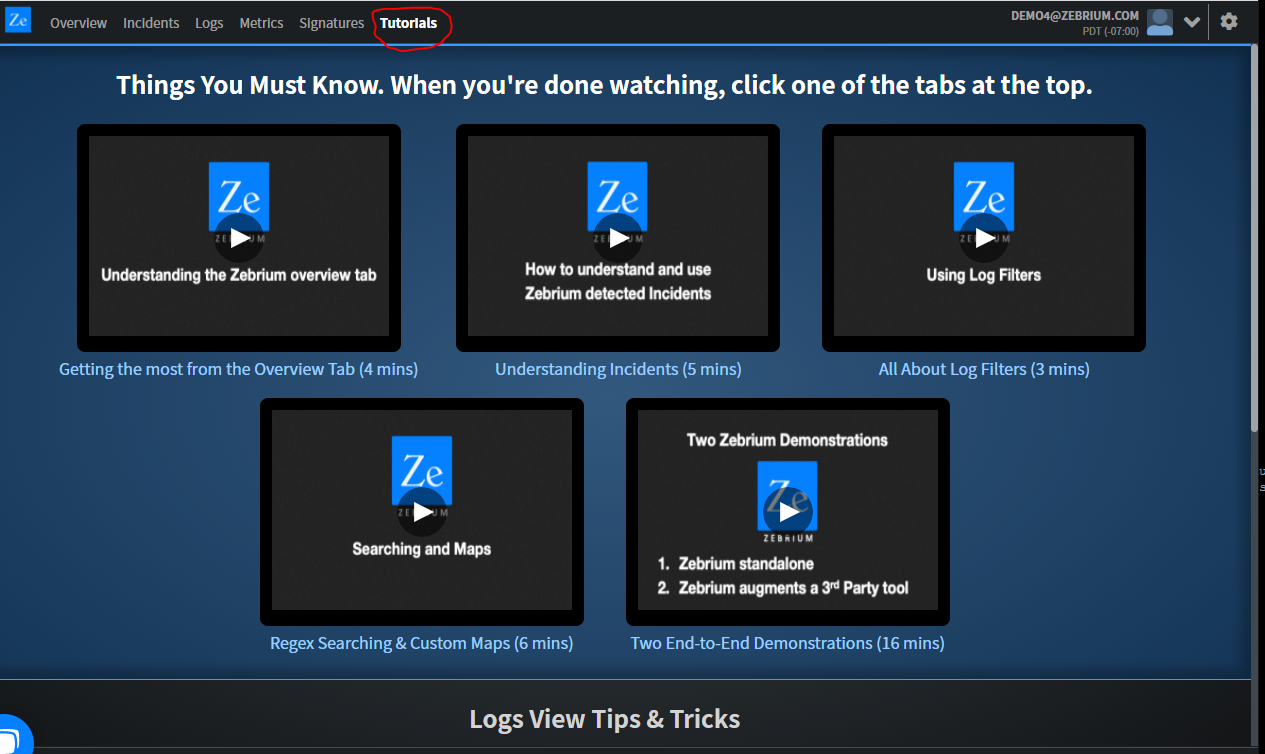 Custom Event Types (Etypes)
One of Zebrium's innate features is to automatically learn the "dictionary" of unique event types of an application stack, including the event structure and any variables embedded in the log events. The ML will type any variables (as float, int, string, IP address etc.), and even try to name the variables as best as possible from the event structure. The full list of etypes is visible in the filter bar, to allow accurate drill down or precise alerts. It is also possible to build heatmaps based on embedded variables in the etypes.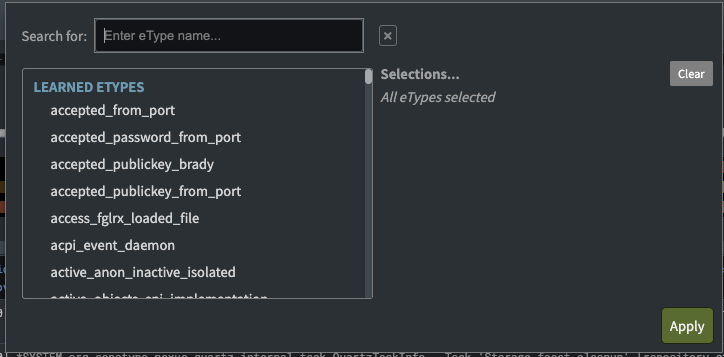 In some cases, users might prefer to over-ride the ML and define how specific fields are parsed and named, say for analytics purposes. This is now possible from the "custom etype" menu under settings.

Prometheus Collector
Scalability and memory usage of the Prometheus collectors has been significantly enhanced, particularly for larger clusters (>250 nodes)
---
Table of contents